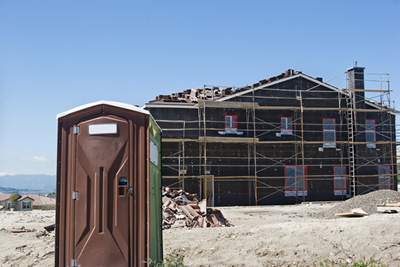 Regular Porta Potty
Are you planning to organize a big outdoor event? Don't forget to rent a portable toilet. A regular portable potty will do. It's essential to have portable toilets in your event for the convenience of your guests. And if it's a big event, make sure that you have sufficient porta-potties or your event will certainly become a disaster. It doesn't matter if it's a concert, a religious service, or a festival, sooner or later, your guests will need to use the toilet. It's going to be a big problem if several of them will have to go at once and you only have a handful of units. If your event is going to be in Dallas, then for sure you won't have a hard time looking for a porta potty rental company in the Texas city.
How many do you need?
One of the questions that are probably in your mind right now is, how many do I need? This is quite a tricky question, but one that you should answer well if you want your event to succeed. In a commercial worksite, the recommended ration of a porta potty to workers is 1:10. You can also use this ratio for your event. Some portable potty rental companies have a "calculator" that you can use to estimate the number of portable toilets you'll need.
In trying to determine the number of units you'll need, you also need to consider the number of hours you'll need it. If it's an event were alcoholic drinks will be served, then you should factor in this consideration too. It's always a good idea to rent extra porta-potties as a buffer if your budget permits it. You can also ask other event organizers who have had true on-ground experience on renting portable toilets. They will be able to tell you how many units you should rent. They'll probably give you money-saving tips as well.
What kind do I need?
There are many different kinds of porta-potties. There are regular ones, solar-powered ones, ones with wheelchair accessibility, etc. In most cases, a regular porta potty will do. But please include several wheelchair-accessible porta-potties to accommodate your guests with disabilities. It's essential for you to consider their needs and to make it convenient for them to attend your event.
Set a budget
You need to set a budget for the portable toilets to make sure that you won't overspend. Most companies are flexible enough to work with any budget. It would be best if you told them how much you're willing to spend.
Looking for a Dallas porta potty rental
As mentioned earlier, you will not have any problems looking for a Dallas porta potty rental company. But it's also useful to keep in mind that not all of these companies are the same. So you must make a comparison before you make a decision. Factors to consider are your budget, of course, the experience of the company, and the quality of service it provides.